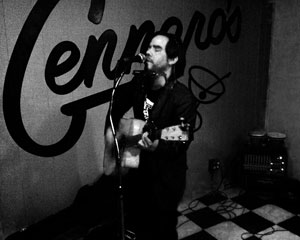 Alex Garcia is singer/songwriter and lead guitarist for the Denver-based band "Watertower". Alex and Ken first met in 2004 at one of Ken's shows, and shortly after Alex began studying guitar with Ken. Alex was very shy, lacked confidence, and was hard on himself, struggled with playing, and wasn't having fun.
After basic training and convincing that it was possible, Alex pursued joining a band. After a short break, he returned with specific interests and goals in learning the fretboard, becoming a lead guitarist, and honing his songwriting skills.
Alex spends his rare, spare time as a social worker, husband, father of two cool boys, and bandmate to his Watertower mates. He is truly an example that you can find your passions if you keep at it and is now enjoying a musician's life that he didn't think was possible. He continues to grow and evolve as an artist, a guitarist, and an inspiring human being.
Here's what Alex had to say about his experience with Ken K and Littleton Guitar School.
---
LGS: How did you view guitar lessons before you started taking lessons with Ken K?
AG: I was worried about putting it all out on the line… actually letting someone else know how good/bad I was (other than my dogs). I had ZERO confidence in what I was doing musically. I was worried about being judged. I was scared that it would take too much for me to learn and I'd revert back to my old style of playing or get frustrated that I would quit all together.
---
LGS: How has that perception about guitar lessons changed?

AG: I don't really have a fear about allowing people to listen to me. Not only did I learn to play the guitar better, but I learned a lot about letting go of what people thought about my skills or my songwriting. I started playing/writing music for myself. Once I started to give up on my embarrassment, I allowed myself to have fun and soak as much as I could.
---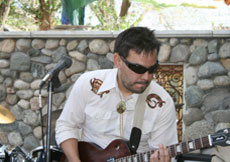 Check out this video of Alex in action…